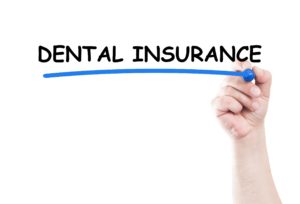 Your toothbrush and floss are your smile's first line of defense against cavity-causing bacteria and oral infections. Although your home oral hygiene habits are crucial to your dental health, you also need to see your dentist in Kingwood at least twice a year. If you haven't had your cleaning and checkup, you're running out of time before your dental insurance expires. It's best to see your dentist before the year ends, but should you visit one that's in-network or out-of-network? Here are the differences between the two to make the best decision for your smile.
In-Network VS Out-of-Network Dental Practice
Every month you pay a premium for your policy, which gives you access to the affordable services your teeth and gums need to stay healthy. Your dental insurance will recommend you visit a dentist who is in their network, but you have the freedom to choose any dentist who accepts your coverage. You'll enjoy different benefits depending on which one you pick, such as:
In-Network Dentist
An in-network dentist has pre-negotiated rates with your dental insurance to lower the amount you need to pay for common treatments, like cleanings and checkups. Most policies cover preventive care 100% while your benefits can pay as much as 80% of some restorative services. Although you usually pay less, your options can be limited when choosing a dentist.
Out-of-Network Dentist
You can have more options when visiting an out-of-network dentist to find the ideal practice for your needs and preferences. You can use your dental coverage to pay for your treatments; however, the rates you pay might be higher than at an in-network location. The amount covered varies, but you can expect your coverage for out-of-network practices to include 100% preventive treatments and 40%-50% of restorative services.
Maximize Your Annual Benefits
Your dental insurance makes it easy to maintain your routine appointments because preventive care is often covered in full. If your dentist finds an issue, it can be treated quickly without draining your wallet. After reaching your deductible, you can use your benefits to help offset the out-of-pocket cost.
At the end of the year, your policy will expire. You won't be reimbursed for anything you haven't used, and it won't accumulate for 2021. With less than 3% of Americans meeting or exceeding their annual limits, you likely have several benefits remaining.
Don't wait until it's too late. Visit a dentist who accepts your dental insurance before the end of the year to invest in a healthy smile for reduced rates.
About Dr. Scott Mosby
Dr. Mosby has over 25 years of experience creating healthy, beautiful smiles. He earned his Doctor of Dental Surgery from the University of Texas at San Antonio Dental School. He has also completed training through the Las Vegas Institute for Advanced Dental Studies. Dr. Mosby strives to provide quality, affordable care to the community. Our office isn't in-network with any dental insurances; however, our dental team will gladly file your insurance claims to help you maximize your benefits. Contact our office today to schedule an appointment.