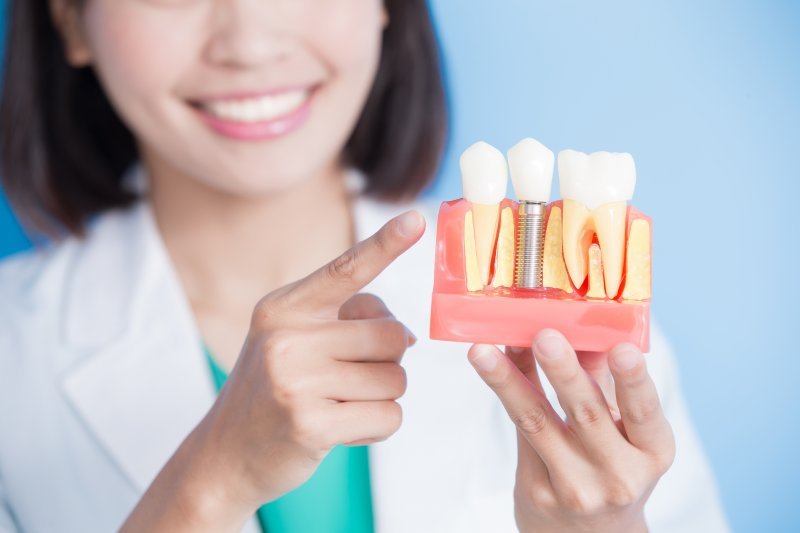 Did you know that 69% of U.S. adults between the ages of 35 and 44 have lost at least one permanent tooth? Whether it was a car accident, dental issues, or anything in between, many patients turn to dental implants to restore their smile. After all, roughly 500,000 patients opt for this popular restorative treatment each year and the procedure itself grew by nearly 7% between 2019 and 2020 alone! If you are currently weighing the pros and cons of each option available, you may find yourself wondering if dental implants are worth the investment. Who better to share the answer than the people who have used them? Read on for five reasons patients love them!
They Have an Impressive Success-Rate
Did you know that dental implants have a whopping 95% success rate and can last for 20+ years? Plus, patients who follow their dentist's instructions and practice proper prevention have experienced up to a 98% success rate! This is substantial considering crowns have an 85% success rate and dentures need to be replaced every 10 years.
They Are Completely Customizable
Long ago, it is believed that people would use copper pegs, seashells, and animal teeth to fix gaps in their smile. Fortunately, patients today benefit from years of innovations in dentistry and technology that result in completely customizable dental implants. In fact, they are designed to seamlessly match the size, shape, and color of your teeth for undetectable treatment and a flawless smile.
They Are Easy to Clean
Although other restorative treatment options, like dentures, are effective, they require special cleaning solutions and extensive food restrictions. Fortunately, the same cannot be said for dental implants! To preserve their integrity and increase their lifespan, you can care for them the same way you do your natural teeth. By brushing twice a day, flossing daily, using mouthwash regularly, and visiting your dentist bi-yearly for appointments, you can keep your dental implants in pristine condition for years to come.
They Restore Your Strong Bite Force
For patients with missing or loose teeth, pain-free eating is a distant memory. Unfortunately, the inability to chew properly can also result in poor nutrition and chronic indigestion, which can negatively impact your quality of life. Fortunately, dental implants are surgically placed into your jawbone, which provides you with an unparalleled level of durability.
They Preserve Your Jawbone
When a tooth falls out, the jawbone starts to deteriorate due to a lack of stimulation. This can cause the jawbone to shrink, resulting in a sagging or sunken face. Fortunately, dental implants are directly situated into the jawbone, which provides it with the stimulus it needs when you chew. Therefore, dental implants can benefit your smile and the overall structure of your face!
When it comes to your smile and oral health, you are worth the investment. To fix gaps in your teeth, restore your bite, and protect your jawbone, make sure to talk to your dentist today about dental implants!
About the Author
After earning his undergraduate degree from Texas A&M, Dr. Scott Mosby earned his Doctor of Dental Surgery from the University of Texas at San Antonio Dental School. Over the past 25 years, he has trained at the prestigious Las Vegas Institute for Advanced Dental Studies, become a member of multiple reputable organizations, and opened his practice! If you would like to speak with Dr. Mosby about whether dental implants are right for you, visit his website or give him a call at 281-359-6672.